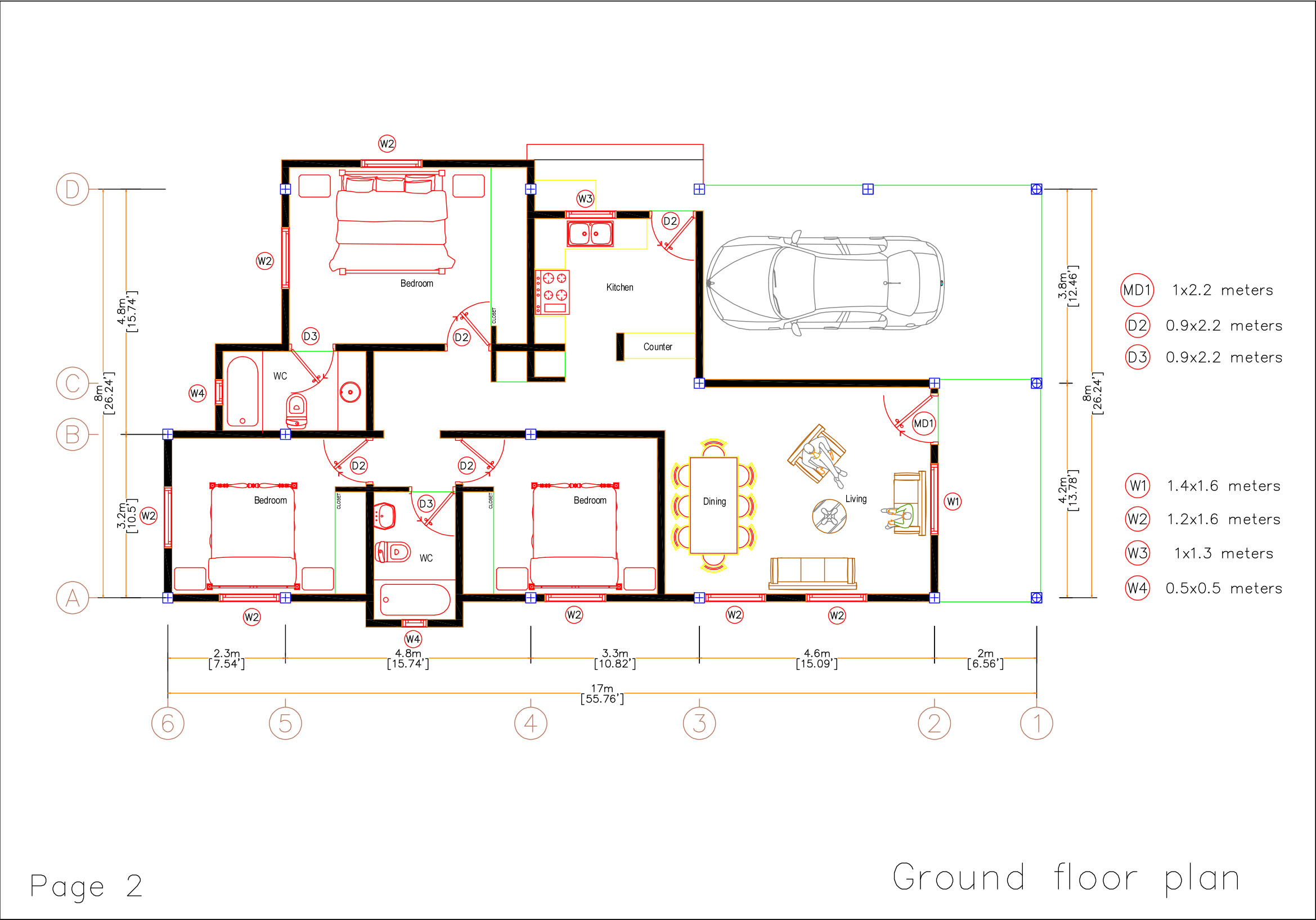 26×55 House Plan Free PDF Plan. In this new blog article I want to share a model of a house that is spacious, comfortable, very beautiful! Special for the field.
26×55 House Plan
Country house plan with 3 bedrooms 2 bathrooms free PDF format for free!
It is a home for a large family. Please see details below.
Country house style, very comfortable!
This model house has quite spacious area. So for me this house is spacious and comfortable.
Description and general characteristics
26×55 House Plan specification:
Floor: 1 floor or floor
General dimensions on the floor: 26 Feet width x 55 Feet length.
Bedrooms: Total 3 bedrooms
Bathroom: total 2 bathrooms
Environment: living room, kitchen, dining room
Picture of the front of the building and factory
Let's take a look at an example of the main building's façade from the outside:
26×55 House Plan
See an example of the main building.
and in this other picture Let's take a look at the factory to know its internal distribution:
Preview your layout
It's a house type with empty space and delimited environment. With a spacious and comfortable space to develop a comfortable life with your family or as you wish.
Note
Remember, it's a house plan, a sketch, if you want to make it a reality. Contact a local expert for advice.
Don't forget to subscribe to the website channel to receive all the house plans I am publishing.
Please comment on projects and like to share and subscribe to fresh content.