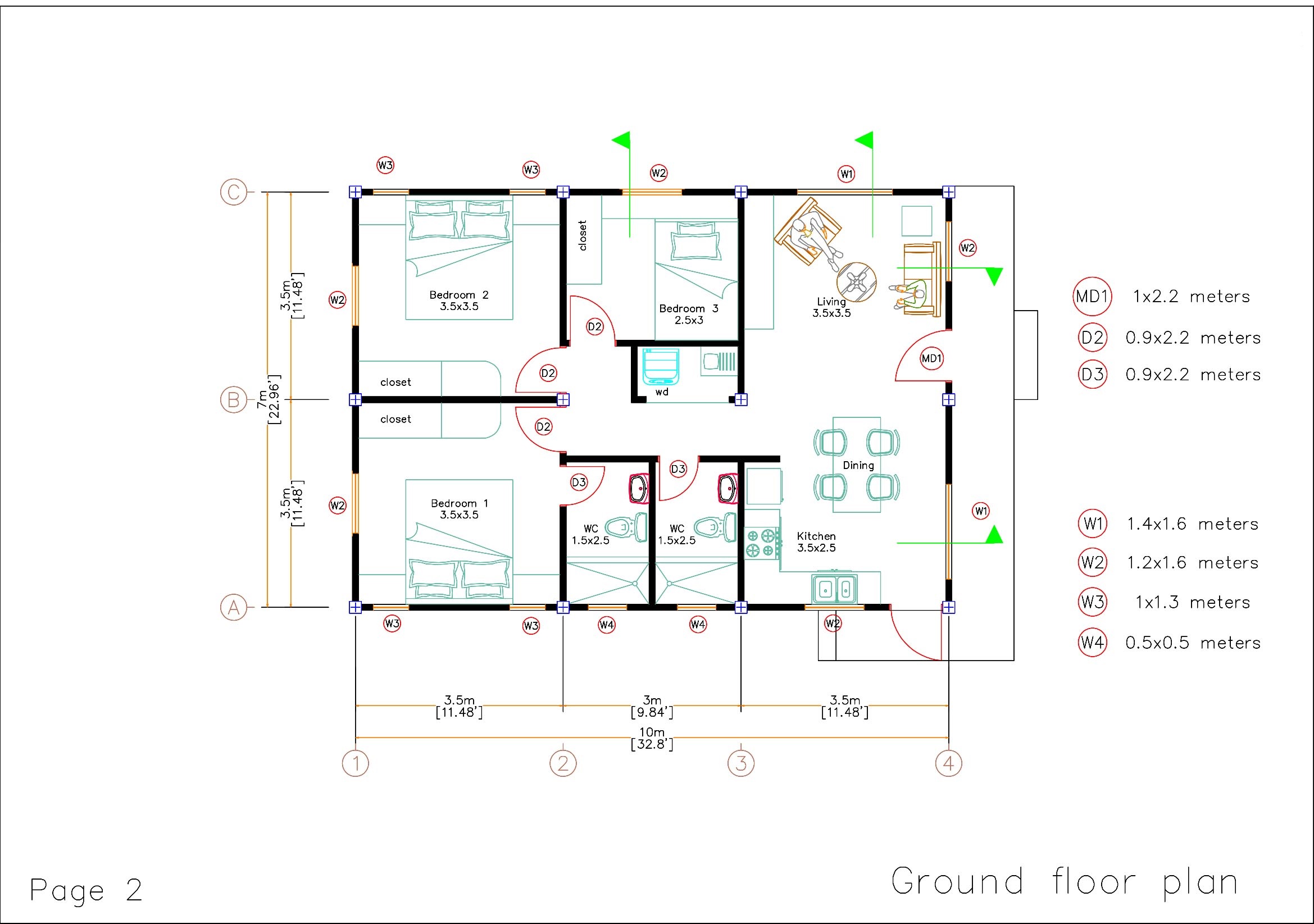 23×33 House Plan. The house plan that I want to share with you today represents an idea of ​​a Beautiful 1-story House, very comfortable, economical and small.
23×33 House Plan with Detailing
Economic and Small 1-story house plans with 3 Bedrooms and 2 Bathrooms FREE PDF
We are going to see all the details that this beautiful and cozy house plan idea has for us.
Small and Economic house plans.
This model or house plan idea has a slightly different base than the result that we will see in this article.
But I did this intentionally to show you that it can be perfectly customized to your needs and tastes.
Details and General Aspects
House Plan specs
Levels: 1 floor or level.
General measures in plan: 23 Feet front x 33 Feet long.
Bedrooms: 3 bedrooms in total.
Bathrooms: 2 Bathrooms in total.
Environments: Living room, Kitchen, Dining room.
Photographs of its façade and plant.
To get a better idea of ​​what it would look like in reality, let's see this preview of its Main Façade:
Preview of its main façade
And to understand or know how it is distributed inside, let's analyze the following plan view:
Preview of your plant
It can be seen at first glance that despite being small it has an interesting, efficient and very nice and cozy layout.
Warning
Remember that it is an indicative house plan, draft, if you need to make it a reality, contact a professional in the area for advice.
Do not forget to subscribe to the YouTube channel and activate the bell to receive all the house plans that I am publishing.
What do you think?
If you want to comment Your suggestions and observations below in the comment box, etc.