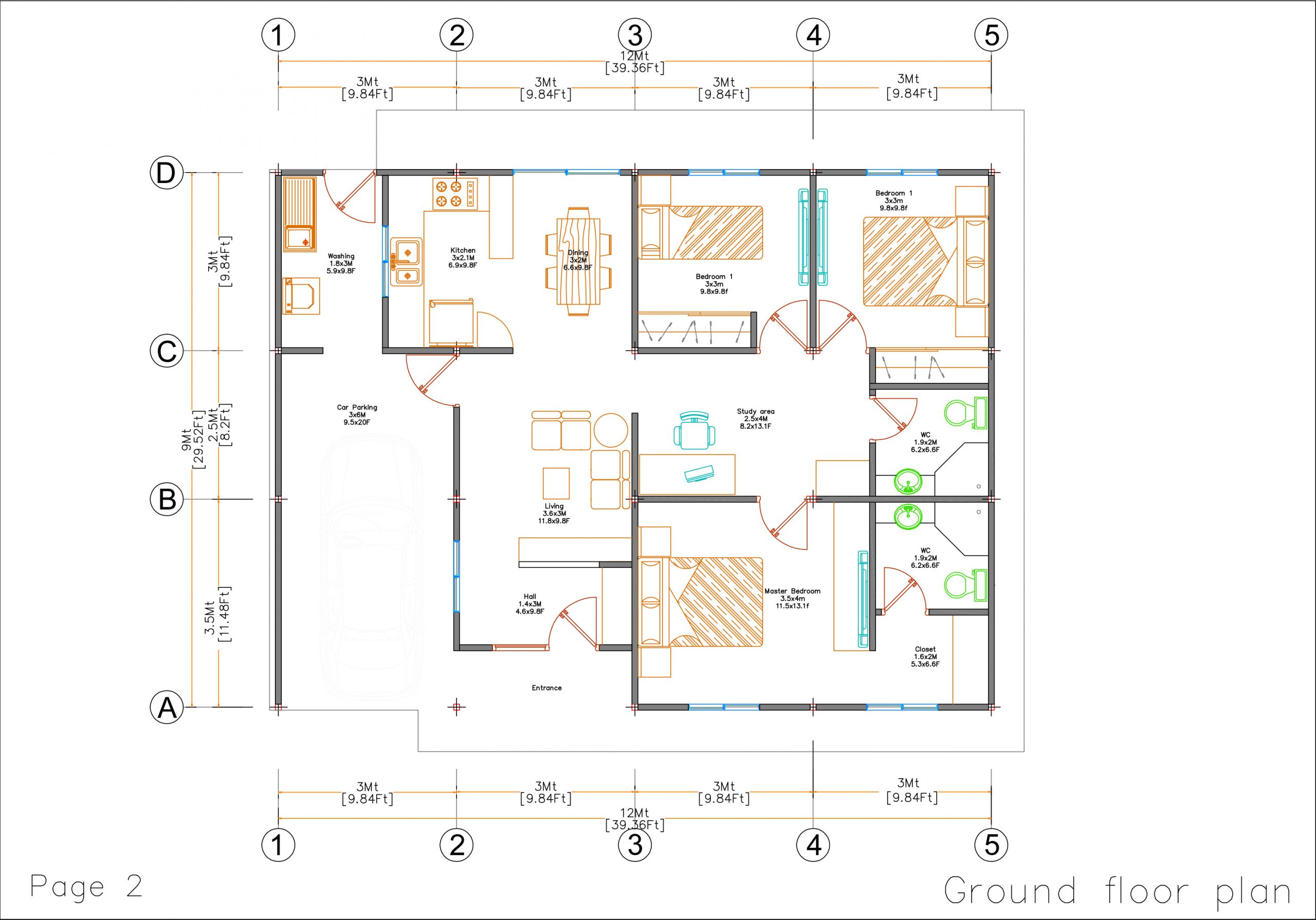 40×30 House Plan Detailing PDF. For small family that looking for 3 bedrooms house plan. Here, today I am pleased to share with you a Beautiful Country House Plan with a total of 3 bedrooms and 2 bathrooms, developed on 1 floor or level.
Country house plans with 3 bedrooms and 2 bathrooms free pdf.
We are going to see all the details that make up this beautiful model or house plan idea in this article.
Country house plans.
This housing model is not very large, so we could consider that its construction would be economical.
Details and General Aspects
40×30 House Plan specs:
Levels: 1 floor or level.
General measures in plan: 40 Feet front x 30 Feet long. 12 Meter x 9 Meter.
Bedrooms: 3 bedrooms in total.
Bathrooms: 2 Bathrooms in total.
Environments: Hall, Living room, Kitchen, Dining room, Washing Room, Terraces, Covered Parking.
Photographs of its facade and plant.
Let's see what its facade would look like in the example preview below:
Preview of its main facade
And in this other image we can see how it is distributed inside:
Preview of your plant
You can see a model or idea of ​​a house plan very well distributed in its interior spaces and with an interesting architecture.
Warning
Remember that it is an indicative house plan, draft, if you need to make it a reality, contact a professional in the area for advice.
If you want to comment Your suggestions and observations below in the comment box, etc.
I would be very pleased to know what you think of this house plan design.